Put the data within your network to work
Since it's birth in 2011, Zynapze has helped helped organisations track information about people in their networks and deliver value into the network through intelligent communications. One instance of the system has 200 users and manages information on over 90,000 people, with well over half a million intelligent emails sent.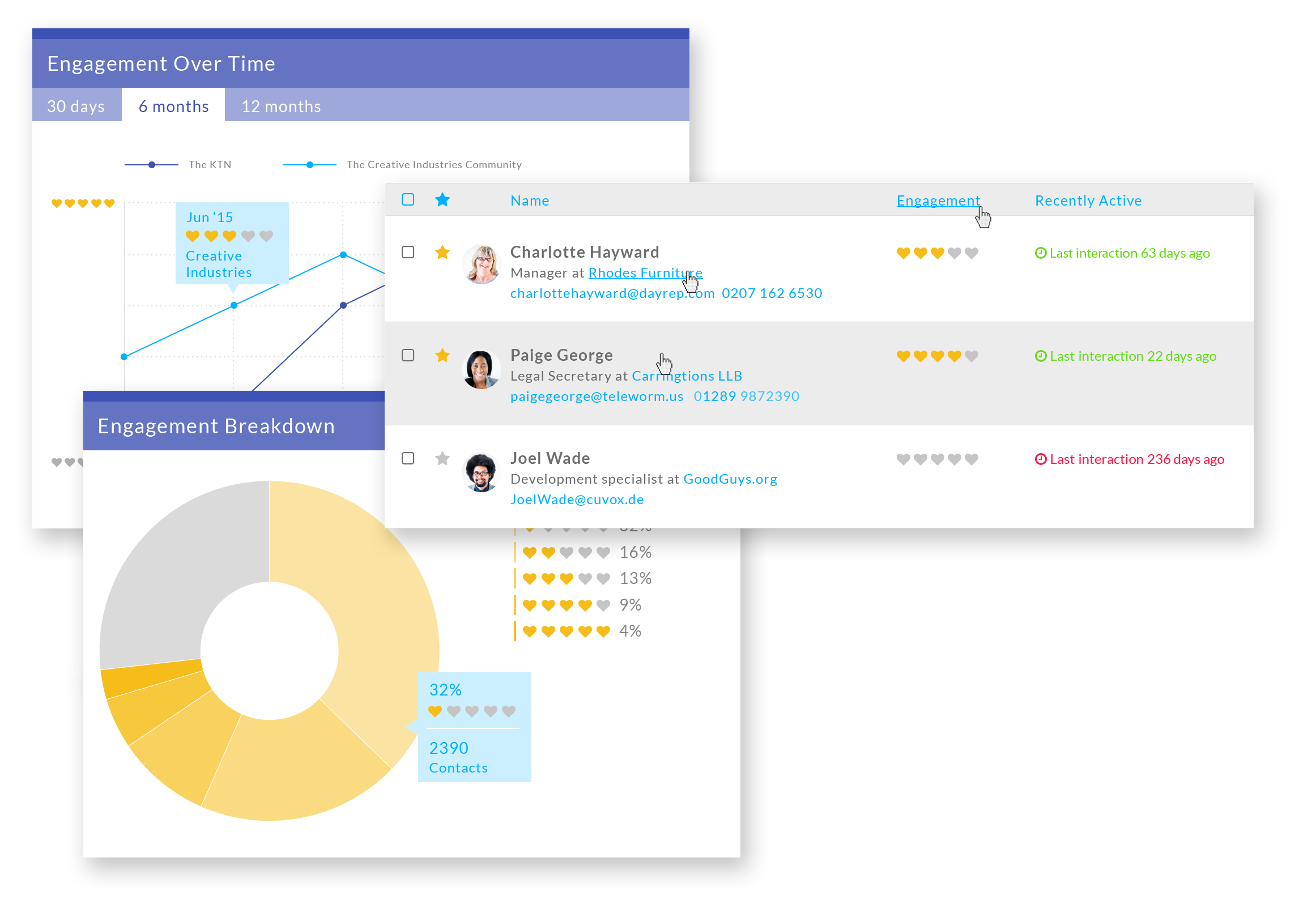 Powerful Engagement Metrics
Engagement calculator
See your biggest fans at a glance.
Which contacts have not responded in a while? Which contacts are highly engaged? Engagement can be tracked as you can see what each individual said, what you said to them and if they are reading what you send them.
Relationship Management
Zynapze relationship management power allows you to manage and track multiple relationships between individuals and organisations. See which staff member has interacted with a key contact. See how business or organisations are related with each other. Zynapze's semantic graph database enables you not just see who is related to who, but the when, where and how of those connections.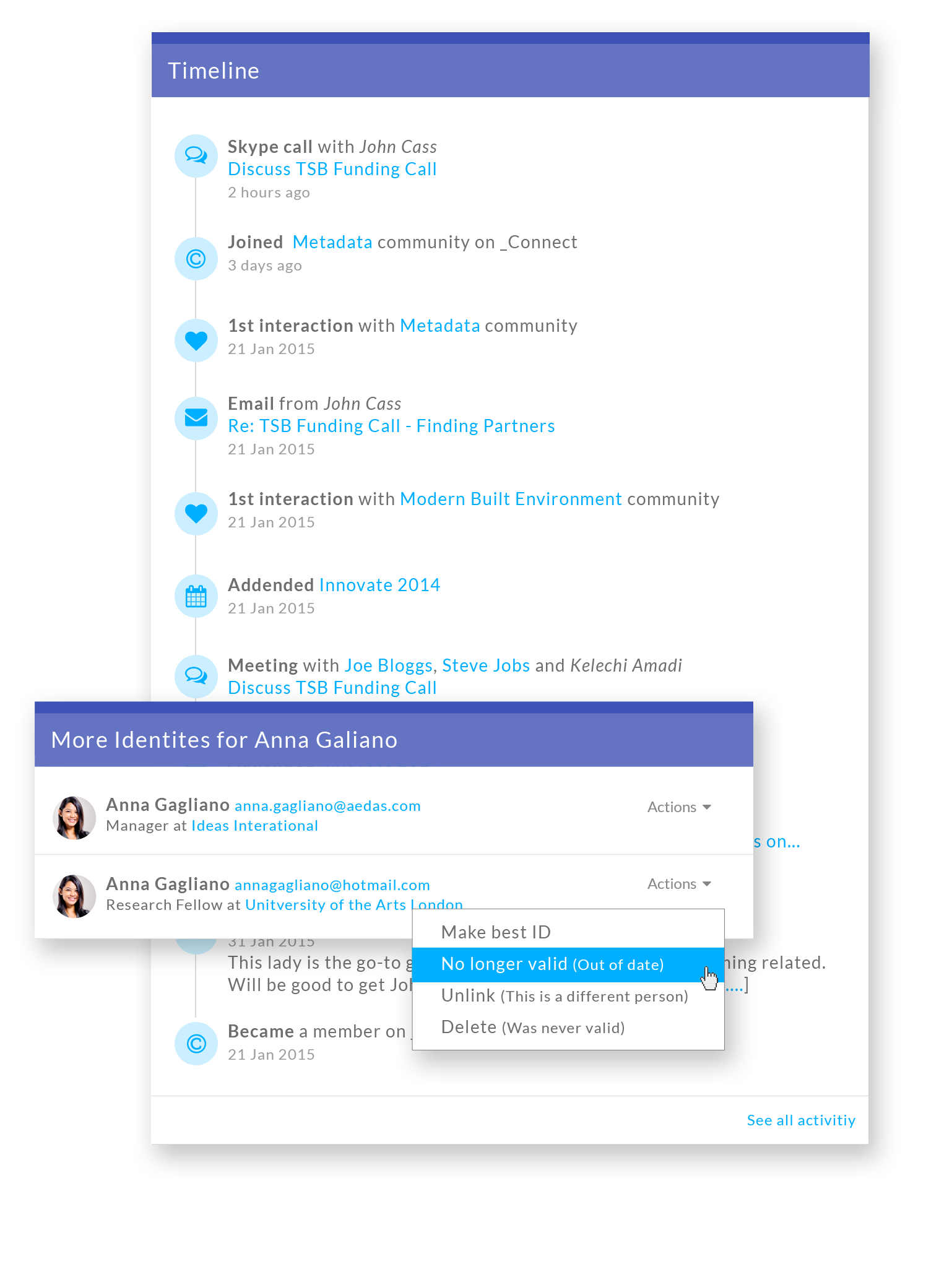 Multiple roles & contact history
Enrich rather than write over.
As your contacts move, change contact details and add new job titles, Zynapze creates additional 'identities' and keeps a timeline record of the contact history. Enrich rather than write over.
Auto duplication handling & Auto-updating database
Always have the up-to-date data on your contacts. Zynapze seamlessly syncs data from Linkedin, Facebook and your various databases, it handles duplicates and remembers data sources. Never have to update a spreadsheet again.
Google API & Social Sync
Deep integration with Google and other social networks means your data is updated when they update their profiles
Eventbrite sync
Update contact profiles automatically at they register or attend your events
Fuzzy logic - Intelligent matching & mapping of the network
Create collaboration opportunities
Make intelligent introductions effortlessly with Zynapze's unique 'fuzzy logic' matching algorithm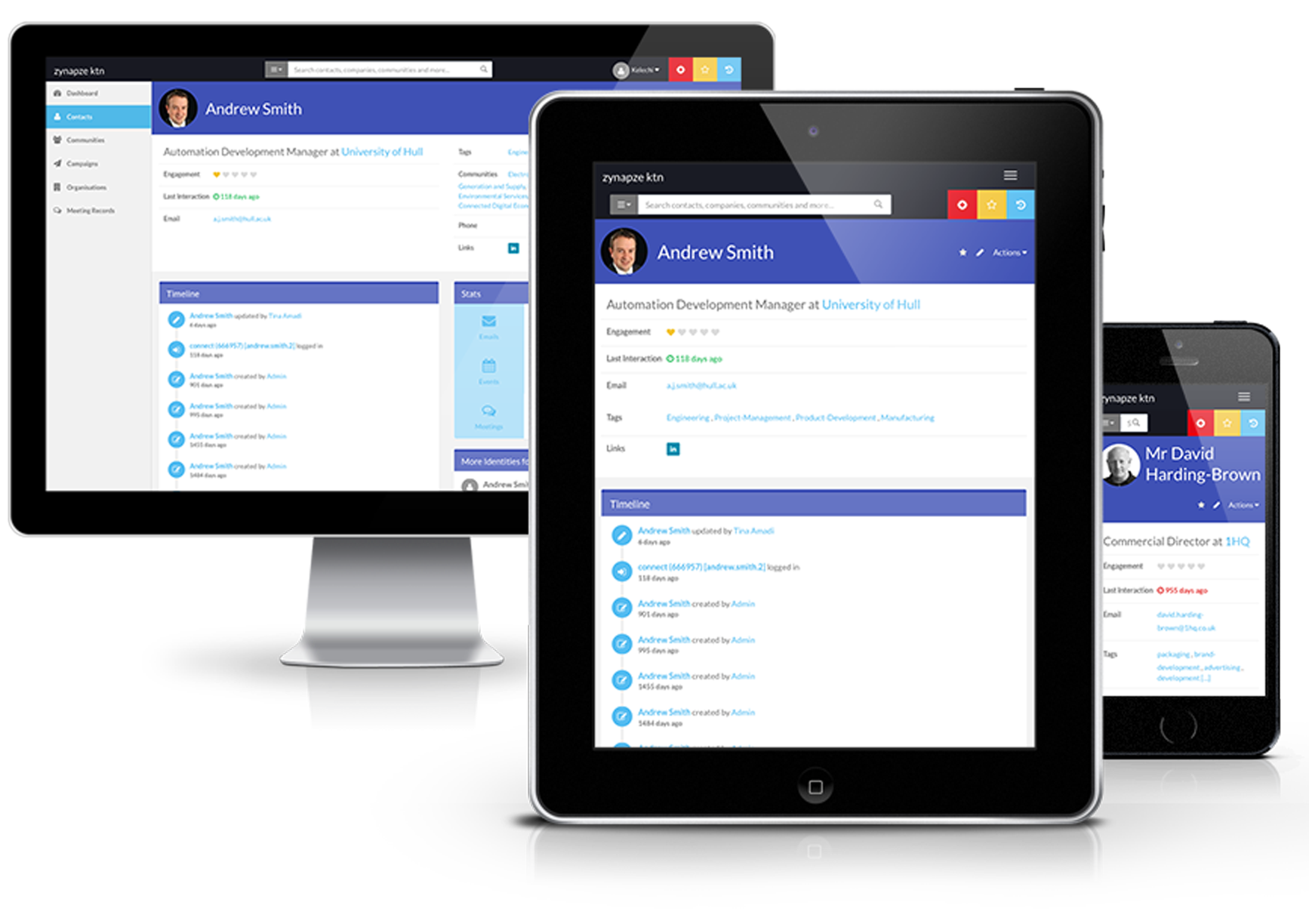 All you need to manage your network
Integrate With your existing systems
Grants & Competitions Management
Contact Us
We'd love to hear from you!
Email
info@zynapze.com
Address
Exeter Science Park, Babbage Way, Exeter, EX5 2FN
Phone
+44 (0)789 999 0372